"Cactus," Carney Field, Guadalcanal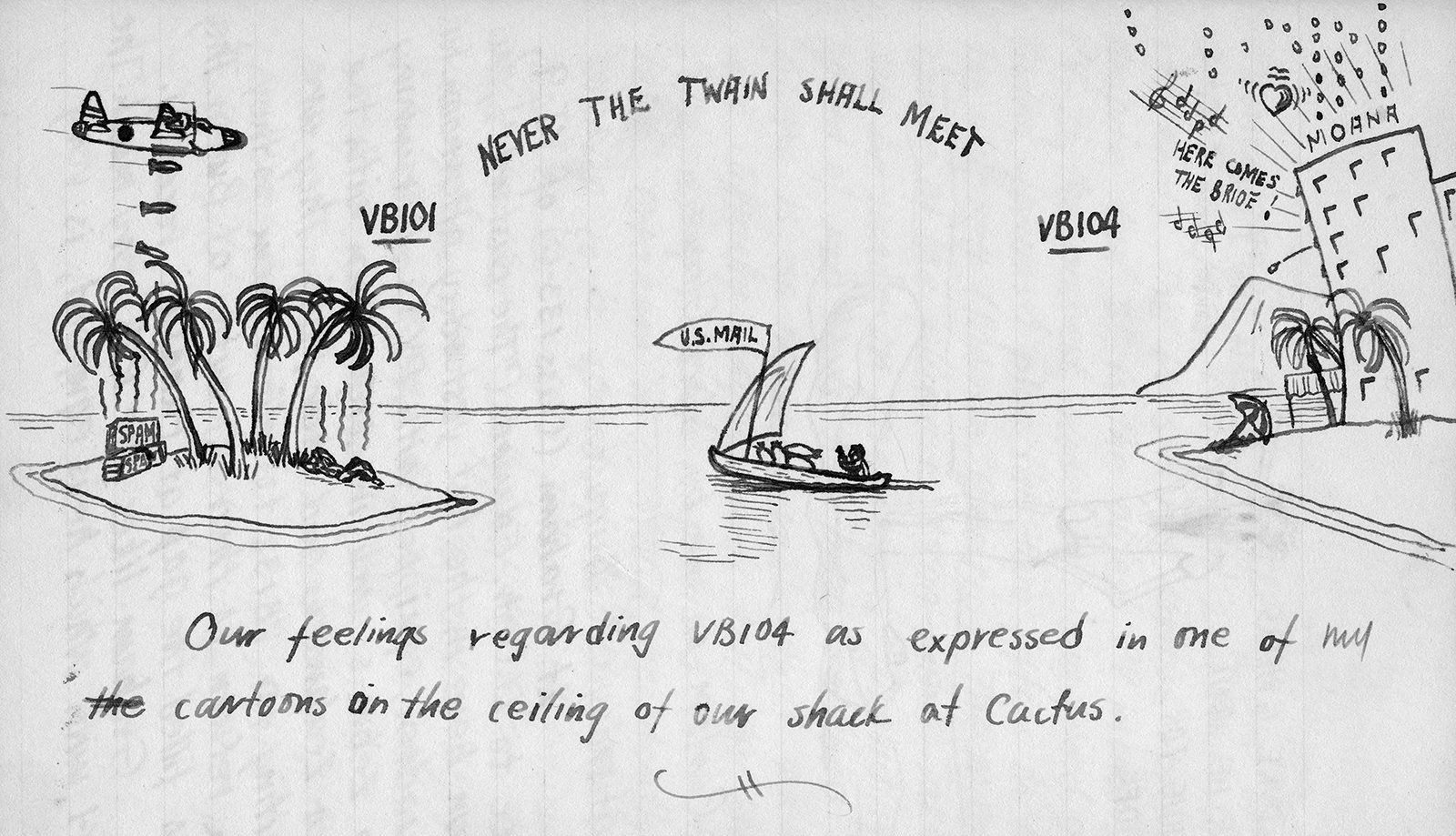 Munda Field was announced as taken this morning. 1,671 Japs killed, 28 captured. (1500 August 5)
Favorite stunt around here is to get Porky the Pig drunk on beer (frequently spiked). He staggers around and tries to dig up everything with his snout.
Nerves around here are getting a little frayed. A slight spark will set off some very angry arguments. I fully expect to see a scrap before we leave. I guess it's because mostly by our continuous living together, with few outside diversions, for the past seven months. We all like each other, and the squadron, but we need some leave.
Have been reading many articles lately in Harpers, Atlantic, Fortune, Reader's Digest, and Time by prominent U.S. "brains" (Conant, Hutchins etc.) on our postwar national and international policies. It's going to take a month or so for all these theories to assume a composite pattern in my thoroughly muddled brain.