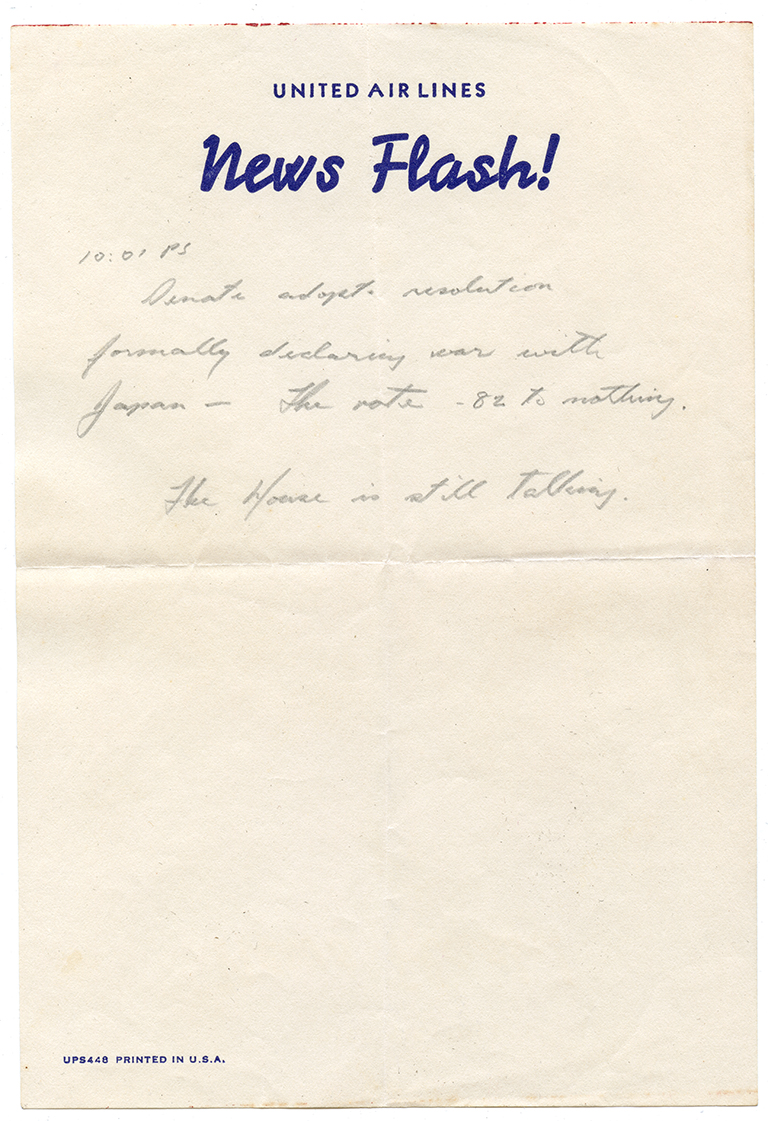 Santa Clara
Over the Nevada desert this morning, the pilot sent back a news flash saying that Congress had declared war on Japan — finally, after everyone else had. An Australian aboard resigned himself to spending Xmas in the U.S. and hoped it wouldn't be next Xmas too. We didn't stop at Reno, due to an hour's previous delay at Salt Lake City. Saw Pyramid Lake, Tahoe, and the Sugar Bowl — all bringing back old memories.
Bop met me at the S.F. airport and took me to Gram's. Learned that Mom left here only last Saturday. Too bad I missed her. Shifted some of my junk around in the basement. Went to Gretchy's for dinner — met her new husband — a nice fellow.
Sort of "up a tree" — I know that I should report "in" as soon as possible, but I don't dare without my uniforms, which are still on their way out from the East.
Heard that the President Harrison — the boat I was to take from J.D. on Jan 5th — was sunk Sunday in the Yangtse.